Handling e-commerce returns in the logistics center
The scale of returns in some online stores is almost 50%. Customers are increasingly buying goods in several variants. They test them, try them on or check whether they match the interior, and then those products that have not passed the selection are sent back to the seller.
A large number of orders returned makes the handling of returned orders an important element of e-commerce logistics.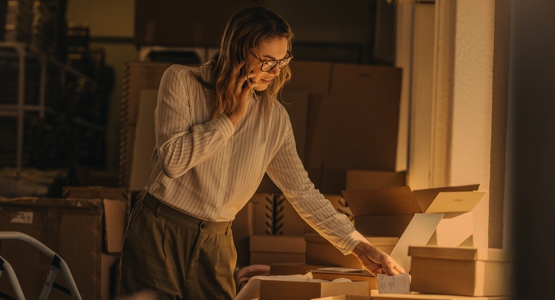 Due to the relatively easy separation of returns handling from the entire logistics process of the store, it can be outsourced, even if other logistic activities are carried out in your own warehouse. Check how we can help you.
Returns handling outsourcing
E-commerce is characterized by specific processes that are not so common in retail sales. One of them is the possibility of returning the ordered goods. The online store is obliged to accept customer returns within the time limit specified in the regulations, which must be in accordance with the provisions of the law in force in a given country. Often, the method of handling returns and the price of such a shipment are elements verified by the customer at the stage of the purchase decision.
EUROCOMMERCE handles the logistics of online stores in the fulfillment model. Support for e-commerce returns can be an independent service. Customers can use it independently, even if they do not use services in other areas.