Fulfillment with delivery PL and DE in 24h

Invoice for 100% worth of the service

Possibility of cooperation with your own courier

Online warehouse management
E-commerce logistics
Do you operate on the e-commerce market and are looking for innovation that will improve your business? You've come to the right place!
We provide comprehensive logistics services for online stores. In addition to the standard delivery option for e-commerce orders for the next business day in Poland, we offer innovative logistics solutions, thanks to which we carry out orders to Germany on a domestic basis, i.e. next day delivery and local (German) address for returns.
Our technical facilities - integration, WebAPI, on-line warehouse system - maximally simplifies and automates the process of implementation and ongoing order handling in the store.
Learn more about fulfillment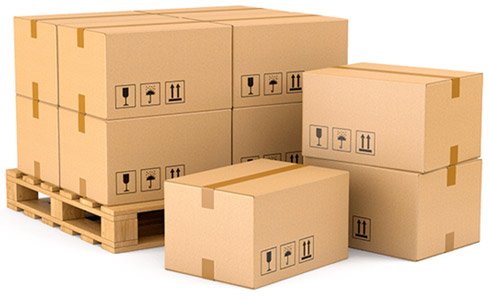 European parcels for business
Do you run an online store or company, and you send the goods to your customers in packages? Take advantage of our service! We work with business, so we understand your needs well. The location gives us a unique advantage: thanks to the proximity of the western border, we deliver parcels to Western Europe quickly and with attractive prices. Find out what else we can offer!

E-commerce without own warehouse?
Are you wondering how to run an online store without a warehouse and is it safe for your business?
EUROCOMMERCE is a guarantee of the safety of your goods and full control over them. A logistic center fully designed to support e-commerce enables efficient execution of online orders. By working with us, you gain multi-point protection of the facility, goods insurance, professional IT systems and location, thanks to which you can provide 1-day delivery not only to customers in Poland but also in Germany and other locations.
Any question? Contact us!