Black Friday is one of the most significant events in the retail calendar, attracting crowds of customers and generating massive revenues. For many companies,…
Czytaj dalej...

Fulfillment in Poland has been functioning for a long time. Many years of experience in logistics service for customers allows us to notice and identify benefits that are not obvious to the customer, but can significantly improve the functioning of the organization, but also its owner.
Fulfillment - what it exactly means in logistics ?
Simply put: outsourcing of all resources necessary to complete shipments. How it's working? You run a shop from wherever you want. From the office, from a trip or a house in the mountains - the Internet would be important, because without this resurce it is a bit difficult to run any business today. The rest depends of your organization skills. You care about the selection of products, marketing and contact with the client but logistics doesn't bother you.
The following resources are required to fulfill orders:
 warehouse - storage of products in stock,

contracts with carriers

fixed rates for shipments,

packaging materials

to secure the shipped orders,

employees who will pack and secure orders before sending them,

 a warehouse system that will ensure a smooth flow of information
The "warehouse" is of course not just a building. All the equipment, storage racks, trolleys, packing tables, dispensers, tapes, electricity, monitoring, heating ... yes, you're right. A smaller store does not have to invest in all these elements at once. It is worth remembering, however, that using outsourcing, you do not have to invest in them at all.
How is the process going?
The first point is the delivery of goods to the warehouse, always preceded by a notification. Goods that reach us are put into stock and stored in appropriate conditions, if necessary in closed zones to which only selected people have access. Once the order is received, it is located, picked, packed and shipped to the customer.
Your store integrates with the warehouse system and it automatically imports orders for processing. Correct integration guarantees maintenance-free cooperation.
Fulfillment for small e-commerce - why flexibility matters?
Small and medium-sized stores benefit by operating in the fulfillment model on several levels. An underestimated but very important benefit is flexibility.
Why is it so important? Imagine a warehouse you rent. In low season it's half empty so you pay for space you don't use. Since it is the low season, the revenues are lower and the costs related to the warehouse are fixed. In addition, there are utilities, because you have to light and heat the entire warehouse ... And today, energy costs are a problem for all entrepreneurs.
Acting in the fulfillment model, the actual occupied space and sent orders are included to your invoice. What does logistics flexibility achieved through fulfillment mean for your company?
Storage space does not limit you when you consider implementing a new project or introducing a new brand to the offer.

You do not have to analyze whether the new goods will fit in the warehouse.

The new type of assortment will not require you to change procedures or train employees - we store various goods in the logistics center.

We will advise you on the best way to plan procedures.

Fixed costs do not hurt when you have less stock and turnover - you pay for what you actually get.

You are not limited by employment issues - you do not have to maintain a large team of packers that are fully occupied during the hot season, but when sales fall, there is nothing to do.

You also don't need to quickly recruit and train new employees when sales start to skyrocket.

You can go on vacation, for training or take care of scaling sales - and it's not so obvious when you run e-commerce with a small team and do the logistics on your own.

In such a situation, you are often directly involved in the preparation of shipments and do not want to leave the team without support.

If logistics is dealt with by a specialized logistics center, you do not have such a dilemma and you can invest your time in other fields.
Is fulfillment a good solution for all types of online stores?
E-commerce fulfillment has many supporters, but it is not a solution for everyone. Entrepreneurs who have a strong need to control their processes should not decide to outsource logistics.
Fulfillment is carried out in accordance with a process optimally adapted to the work of the logistics center. As part of this process, modifications and unusual operations are possible, but the core remains the same. Otherwise, the changes would disrupt the delivery of other customers' shipments.
For this reason, entrepreneurs who want to use remote service must accept a partial loss of control and the inability to "manually control" processes. Otherwise, cooperation will fail.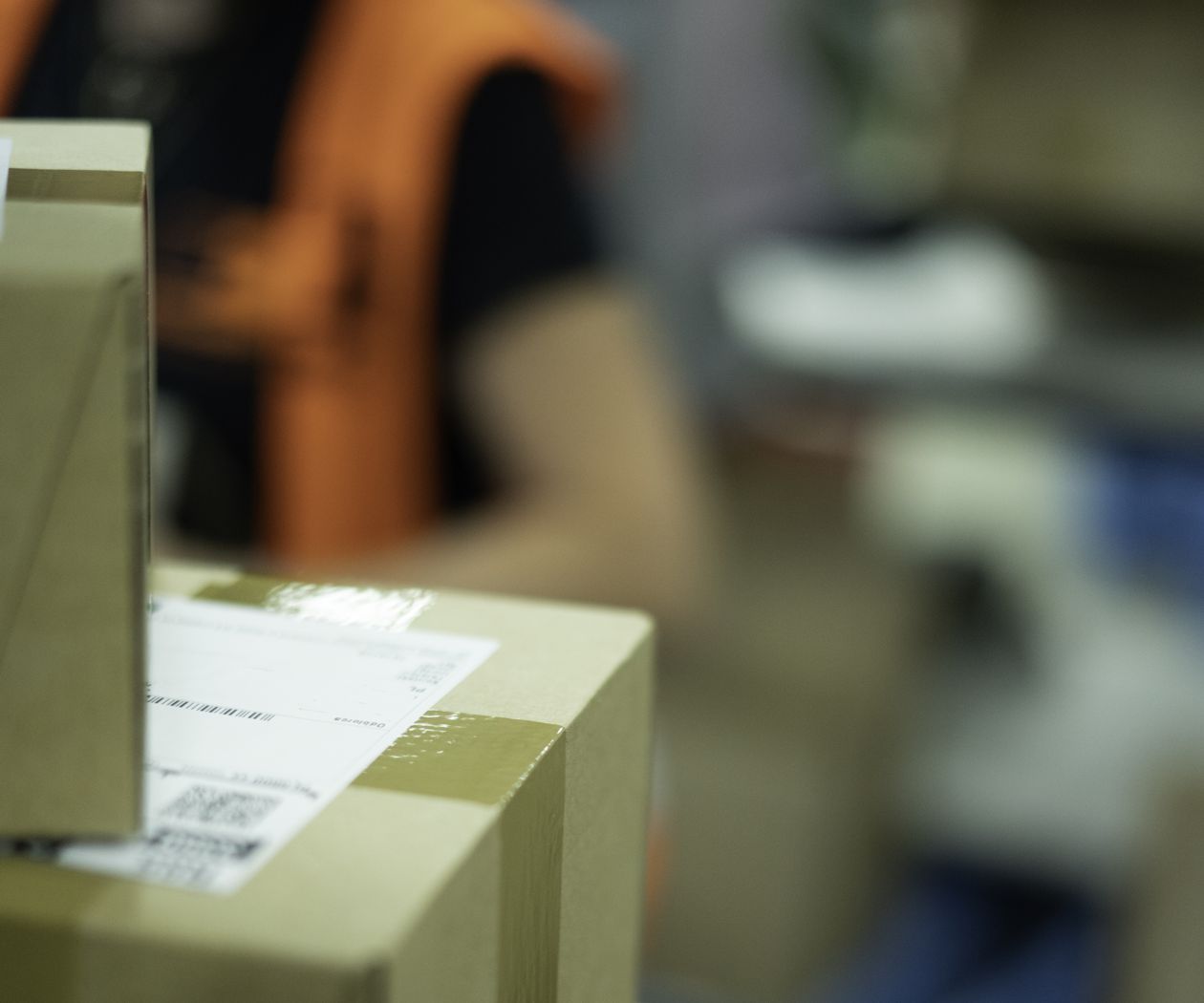 Fulfillment in Poland has been functioning for a long time. Many years of experience in logistics service for customers allows us to notice and…
Czytaj dalej...