Black Friday is one of the most significant events in the retail calendar, attracting crowds of customers and generating massive revenues. For many companies,…
Czytaj dalej...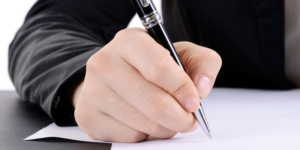 Fulfillment is a logistics service that is becoming more and more popular every year. This is a proposal for companies that have online stores, but for various reasons do not want to develop logistics structures.
What is fulfillment about? How to choose a partner? What to look for when making decisions? You will find the answers in this text.
What is Fulfillment?
Fulfillment is a service thanks to which an online store transfers the handling of its own e-commerce orders to an external operator. The services of companies offering fulfillment are most often used by online stores:
in which up to several thousand parcels are sent monthly,
shops run by very small teams,
Companies for which e-commerce is one of the areas of activity and do not want to focus on logistics.
What to look for when choosing a fulfillment partner?
To choose the right partner, you need to pay attention to several important details.
The first thing is to verify the conditions in which the goods will be stored.
Store owners cannot afford to sell poorly stored, damaged, damp, etc. goods. This can directly affect the quality of the items offered, and thus, frequent complaints and bad opinions about the online store.
The second area to pay attention to is customer service. This is one of the key aspects in business where the speed of response to any problems with orders is extremely important. You need to be sure that all the processes related to contacting you regarding orders not carried out in accordance with the arrangements, necessary assistance in contacts with courier companies and questions run smoothly.
Another aspect that needs to be taken into account is the integration of systems with an external warehouse. Here everything has to be buttoned up to the last button. After all, you cannot afford any oversights and errors in the flow of data between systems. Incompatible software can have a huge impact on both the quality of customer service and, above all, the correctness and speed of sending orders.
For many people running stores, an important factor is the handling of returns by a partner that offers fulfillment. As you know, returns are a constant element in online sales. It is therefore important that it is an offer of the company we are considering. Some sources[1] say that returns account for as much as 35% of purchased goods.
Other areas are services and solutions that can improve the operation of the store and even enable its scaling. If your fulfillment provider offers next-day delivery services and international shipments, then the presence of these forms of delivery in the store's offer can convince potential customers to buy in your store. It is said that time is money, and the next day delivery option often determines the customer's choice of which store to use. The faster the delivery, the happier the customer.
International shipments, on the other hand, are a chance for your store to exist not only in Poland, but also abroad. It gives the opportunity to build the presence and brand awareness in subsequent markets, and thus allows for risk diversification and profit scaling when working with one logistics partner.
If all these conditions are met, the client has no choice but to sign the contract.
Learn more about the benefits of working with us.
[1] https://www.logistyka.net.pl/bank-wiedzy/item/92337-rosnace-zwroty-w-e-commerce
Fulfillment is a logistics service that is becoming more and more popular every year. This is a proposal for companies that have online stores,…
Czytaj dalej...