Managing returns in logistics (fulfillment) is crucial for ensuring customer satisfaction. Many consumers evaluate online stores based on their return policies. Managing returns is…
Czytaj dalej...

We hear a lot about the possibility of running an online store from behind a desk, more optimistic sources mention running it from the couch. What is the impact of outsourcing e-commerce logistics on this?
In fact, in the current business reality, where almost every area of ​​activity can be outsourced, it is becoming easier to operate in a limited team and, despite the lack of human resources in your own organization, successfully run a business. For years, services such as accounting and HR services have been provided outside the organization. In recent years, there have also been offers such as handling legal and tax issues related to international sales, a remote marketing department, and in the world of e-commerce orders fulfillment, i.e. outsourcing of logistics operations. These are significant facilitations. But is it really clear to you what this concept means? Do you know what the measurable benefits of fulfillment are?
If the answer to the last two questions was negative, we invite you to read on.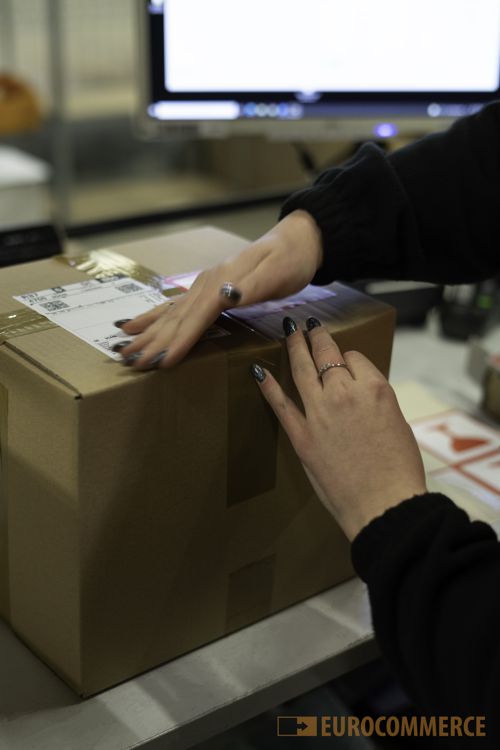 Fulfillment what is this service and how does it affect e-commerce logistics outsourcing?
You can find different definitions on the logistics pages. All emphasis is placed on the warehousing process and order fulfillment. How exactly does it work? We do not know how it works in any other company of this type, therefore we base our answers on our knowledge, experience and implemented processes.
The goods are delivered to the logistics center that supports online stores and here they are put on stock. The customer has access to it via the customer's account (access after logging in) or after integration with his systems, he can see the current inventory levels in the software panel that he uses to manage the store. Hence, orders arrive, which the warehouse employees complete, pack in protective packaging and send to the end recipient.
Can I introduce additional processes, in addition to the standard packaging of the order, when operating in the fulfillment model?
Employees implementing fulfillment complete orders coming from the store, pack them and ship them. They also carry out non-standard operations ordered by clients. These can be, for example, special additions, leaflets, gifts, information about promotions added to orders... Whatever creative the marketing of your store comes up with, we can organize it.
Can I order returns handling?
Of course, we also handle the returned goods when shipping. The handling of returns usually includes quality control of such goods, a report showing the actual state, including photo documentation and further handling of the goods, in accordance with the arrangements with our client.
What are the benefits of outsourcing e-commerce logistics?
Outsourcing of e-commerce logistics allows you to reduce costs and stress related to ongoing logistics services. How?
1. You don't need to hire employees. Let's face it, labor costs are getting higher, inflation pressure causes expectations of increases, and in the period of lower sales, they are not always busy... Working with a logistics center you do not have to hire several people to carry out logistics operations. All processes are carried out by the warehouse service team - a team that already has experience in this area and does not need to be trained, and you only pay for actually completed orders.
2️. You do not need to secure the place for the above-described operations. The costs of rent, electricity, heating and other utilities are gone, you do not pay for the space that is filled only during periods of increased sales. In the settlement with the logistics center, you only pay for the actually occupied space.
3. You use shipping prices that are negotiated based on a much larger volume  of parcels than your own store generates, so you can offer your customers different types of delivery to the final recipient.
Do you want to know more?
Do you have questions about e-commerce outsourcing?
Make an appointment with our expert:
Jarosław Kula | j.kula@eurocommerce.pl | tel. +48 885-500-365
We hear a lot about the possibility of running an online store from behind a desk, more optimistic sources mention running it from the…
Czytaj dalej...